Video – Introduction to DCNext – Document Control
With ProjectReady, reduce the time spent on Document Control by 76%!
Connecting information means you have to connect people. ProjectReady's document control suite, DCNext was designed with that in mind. Connecting content from the start. Bridging technology only has value if you can build a bridge to the people collaborating on content that is simple, intuitive & easy to use.
Our content cart works just like a shopping cart where users add content across platforms to a cart, assign to team members, & check out.  Repeatable standards driven by a known user experience is the key to bridging process to technology. DCNext automates auditing, reduces the time spent on Document Control by 76% & ultimately reduces the risk of potential litigation and claims.
Contact us with any questions or for a full demonstration!
Discover More About ProjectReady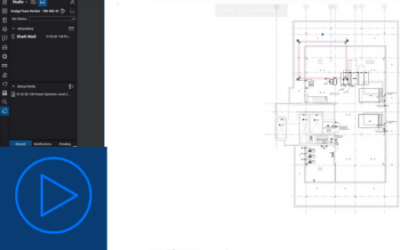 Video - ProjectReady and Bluebeam Studio SessionsProjectReady seamlessly integrates Bluebeam to DCNext's Content for Review workflow Create ad hoc Bluebeam Studio Sessions with content stored & saved directly back in SharePointPlease fill out the short form below...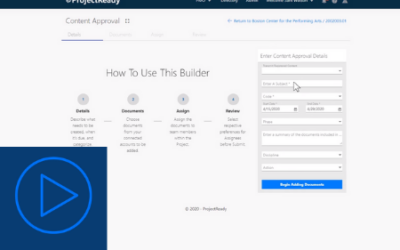 Video - Document Control Workflow  Submit Content for ApprovalIn this video see an end to end demonstration of ProjectReady's Document Control workflow for submitting content for approval. See the creation of the document control package with content from different...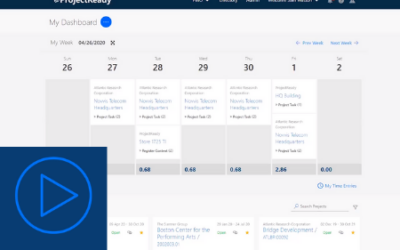 Video - A Day in the Life with ProjectReadyIn this video see an end to end demonstration of ProjectReady as we walk through a "Day in the Life" of using the product.Please fill out the short form below to access the videoDiscover More About ProjectReady