Connected workflows across platforms
ProjectReady's connected workflows make building & tracking document packages across multiple platforms as easy as adding files to a cart, saving a third of your day.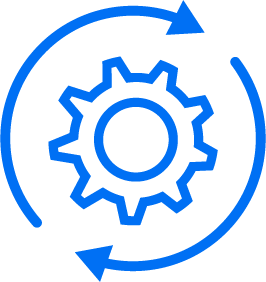 ProjectReady's DCNext cuts the time it takes to find, send and track project content by connecting the multiple systems team members use around a single project ID. Through repeatable document control workflows, system generated cover sheets, and full auditability ensures that your content gets to the right place and that you can prove it. 

Interoperability across multiple platforms means having to search everywhere for project content & communications. Managing all this content while staying on top of deadlines & struggling with user accessibility is the chaos that a Document Controller deals with daily.

A system that brings all content repositories into a single user experience bound to one project ID, which integrates with the business tools you already own to give you centralized control of communications & the approval of content.

With ProjectReady, document control is as simple as filling out a form & adding files from SharePoint, BIM 360, Box, & Procore into the Content Cart. Assign content, automatically create cover sheets, track, & audit approvals across all your projects.

For the Document Controller
Tell us a little bit about yourself, and we'll get in touch to schedule
your demo. Or, send an email to info@project-ready.com today.