Solutions
I

mproved Collaboration Across The AECO

ProjectReady Addresses Real-World Challenges
The construction industry may have been a little slower than others when it came to embracing new technology, but now professionals across the AECO are moving full speed ahead. Improved and enhanced construction technology is no longer "nice to have" it's necessary – and for good reason.  
According to Autodesk and FMI, 71% of owners indicate capturing and retaining more data throughout the design and construction phases of a project will ultimately reduce lifecycle operations costs. Moreover, the U.S. Chamber of Commerce reports  70% of contractors believe advanced technologies can increase productivity, improve scheduling, and enhance safety.  
Within an industry that is expected to do more with less as a result of supply chain issues and labor shortages, continued investments in construction tech will play a huge part in the evolution of the field and ongoing development of society's infrastructure.  
ProjectReady has developed a robust cloud-to-cloud solution to assist companies throughout the AECO and construction project professionals with workflow, governance, document control, and project management to help reduce the risk of litigation, maximize efficiency and improve collaboration across design and build teams, as well as project owners.
Who We Serve
Discover how ProjectReady works across industries and empowers different professionals to do the work they're passionate about.

Industry 
From set-up to project management, architects, engineers, contractors, and owners all stand to benefit from ProjectReady's sophisticated software solution and ongoing development. 

Role 
Robust functionality, a user-friendly interface, and advanced automation reduces the administrative burden regularly placed on a team's IT professionals, document controllers, and project managers.
News, Articles, & Features From ProjectReady Pros
We're helping shape the future of connected construction, which is why we work to stay on top of the issues that matter most among those we serve. Check out some of the recent development announcements, articles, and features our ProjectReady professionals are publishing.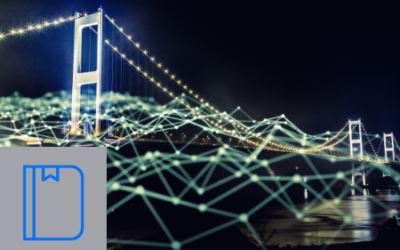 AEC Business Podcast Looks Ahead With ProjectReady CEO. Before ProjectReady started making waves across the AEC, Joe Giegerich's company Gig Werks, a Microsoft Gold Partner helped businesses with their Microsoft 365 systems integration. And while his portfolio was...
Ready To Learn If ProjectReady Is The Right Next Step In Your Connected Construction Journey? 
We developed ProjectReady to address many of the real-world challenges those in the AEC industry are facing every day. If you would like to learn how ProjectReady can help your organization overcome specific project challenges, schedule your risk-free demonstration today to learn more about our product's unique features.